vtiger CRM is full-featured CRM software ideal for small and medium businesses. It is a widely used product with thousands of users in dozens of countries

vtiger CRM provides a complete set of CRM capabilities, such as

Sales force automation
Customer support & service
Marketing automation
Inventory management
Activity management
Security management
Calendaring
E-mail integration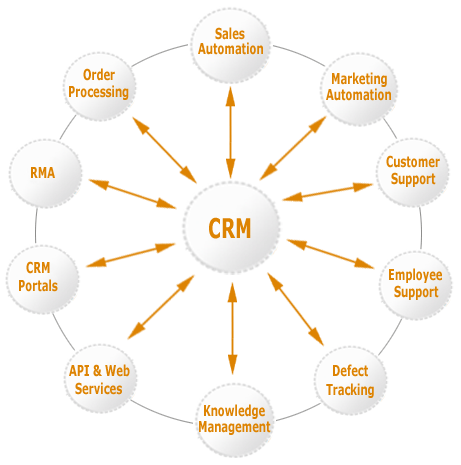 vtiger CRM provides many extensibility and customization features to enable your CRM solution to meet the needs of your business.
vtiger CRM also provides, enterprise grade business productivity enhancement add-ons, Customer Portal , Outlook Plug-in for Microsoft Outlook users, Office Plug-in for Microsoft Word users, and Thunderbird Extension for Thunderbird mail users.
Why vtiger CRM?
The modular design makes vtiger CRM easily customizable to individual requirements of every business and helps support you in sales, marketing, controlling and service.
Decisive Factors for vtiger CRM
fast installation
easy to use (intuitive)
functionality can be customized to your requirements
applications are integrated among each other, resulting in a very strong synergetic effect
data from csv-files can be imported and easily integrated into the system
Unlimited expandability and flexibility
Integration in existing software infrastructure
Highlights of vtiger CRM
Multilingual localization features and options
Flexible connectivity available to any third party systems and databases via standard interfaces
Support for over 30 languages
Customer portal for integration into website
On-the-fly generation of PDF's
Rich Text Editor for "WYSIWYG" editing
Complete user access management
AJAX-based user interface with "drag and drop" functionality